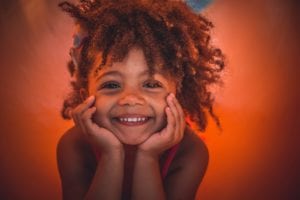 There is nothing more precious than seeing a child smile, and that is why our dental team loves having them come in. However, it can be hard for children to understand the importance of visiting the dentist. That's why it is important to get them ready at an early age for the dentist. We always want it to be a positive experience for them.
It is perfectly normal for your child to feel nervous about going to a dentist for the first time. New things are often scary, and they can feed off the energy of family members. It is best to avoid certain words like pain, poke and needle. We always suggest leaving the detailed explanations of dental procedures to us.
As well, it's best to never use the dentist as a threat. Things like "if you don't brush your teeth, you'll have to go to the dentist" will only make a child think visits are a punishment. You can still encourage good oral hygiene without portraying the dentist as the boogeyman.
Here are some ways to help prepare your child for their dental visit:
Play pretend – for younger children, role play can be a very effective way to explain what a dental visit may be like.
Come early to your appointment – it can be comforting for children to take time in a new space. They can relax and play in our kid's area prior to meeting the dentist, and get familiar with some of our staff.
Choose a dentist that works with them – we have six dentists at our office and although all our staff is great, kids react differently to certain people. Take a look at our about us page, or ask our front end staff about who they think would suit your child's needs.
Be there for them – information is great, but there is nothing more comforting than your presence. Although when it comes to dental procedures like fillings we tend to find that children always behave best when mom or dad is not in the room during treatment. This is especially important if we use nitrous oxide as noises and chatter distract the child while sedated. 
We are here to help prepare your child to see the dentist. All children should be seeing the dentist for their first visit around age three or four. We all have the same goal of ensuring your child has a happy, healthy smile for life. Give us a call to book in!