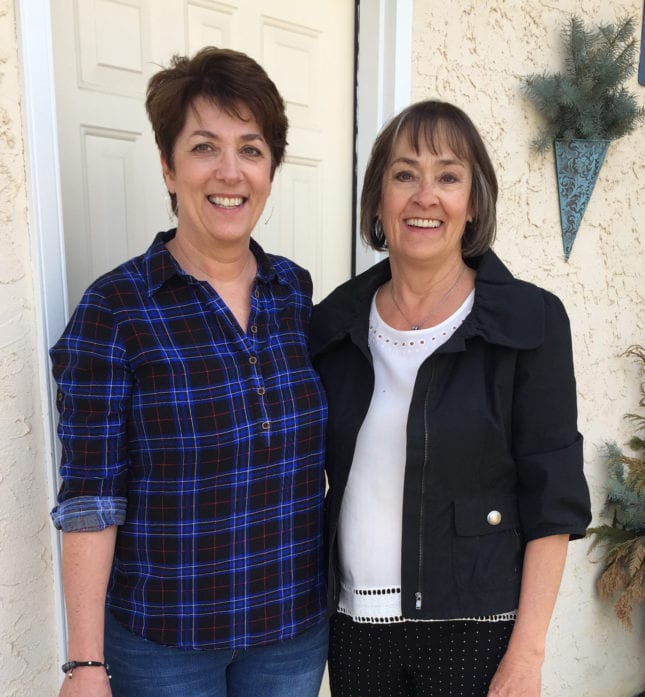 For over the past 25 years your visit to Sherwood Dental may have included a hygiene appointment with two of our hygiene superstars. Even if you haven't had the pleasure of seeing them, I am sure you have heard them around the clinic. Their infectious laughs and personalities have brightened not only our patient's days but the staffs as well. We are so happy to be able to celebrate with them as they move on to the next chapter…retirement. Although we will miss seeing their smiles around the office we are so grateful that they have been a part of our lives at Sherwood Dental.
Jan's career as a Registered Dental Hygienist began when she graduated from the University of Alberta in 1973. She began working at Sherwood Dental 31 years ago! Jan was able to build a strong and loyal relationship with many of the patients she saw, many whom have seen her since she started. She built her life in Sherwood Park raising her two children, and now cherishing her two granddaughters. You may have seen her around at yoga, the pool, walking, or volunteering at her church. This past November she fractured her arm and was off for two months, then came back working half days earlier this year. Since her injury she has been suffering with radial nerve problems and had to make the hard decision of retiring.
Lisa's career began in Saskatchewan in 1981 as a Dental Therapist treating children in the Saskatchewan Dental Plan. A move to Sherwood Park in 1988, prompted her to return to school so she could work as a Registered Dental Hygienist in Alberta. Throughout her career she has worked in private practice, and as a clinical instructor at the University of Alberta, and NAIT. We are lucky that most of her clinical practice was spent here at Sherwood Dental, where she worked part time for 26 years. This allowed her the chance to enjoy both a career and family, raising two active boys with her husband Pat.
Jan and Lisa couldn't leave without saying one last thing about their time at Sherwood Dental, and about their retirement.
"I was very reluctant to retire because I love all my patients and look forward to their visits two or more times a year. I am very sad to leave all the dentists and staff. Love you all!" – Jan
"I will miss all the staff and patients at Sherwood Dental. You have allowed me into your mouths but also your lives.  I consider all of you friends, and will miss you all. After 36 years in dentistry, I am looking forward to retirement and spending time with family and friends and of course chilling at the lake." – Lisa
As bittersweet as retirement is, we could not be happier for Jan and Lisa. These ladies are more than just hygienists, they are role models, therapists (at times), trailblazers, friends, and family.
Thank you Jan and Lisa for your dedication, hard work, and friendship.